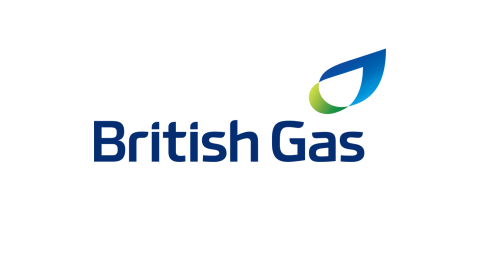 20 Millionen Rechnungsnamen in drei Stunden erfasst

20 Millionen SLA-Simulationen in drei Stunden

Ein Milliarde simulierte Angebote in drei Stunden
"Mit dieser Entscheidung für Pega haben wir Einsparungen in Millionenhöhe erwirtschaftet."
>> Jo Allen, Business Lead, Next-Generation Decisioning, British Gas <<
British Gas bediente sich in der Vergangenheit einer produktspezifischen Marketingstrategie, die das Unternehmen anhand von Push-Kommunikation umsetzte.
Das Unternehmen erkannte, dass eine Neukonzeption seiner Customer-Decision-Plattform wesentliche Verbesserungen für die Kunden bringen würde und damit die großen Datenbestände des Unternehmens stärker zur Wertschöpfung beitragen könnten.
Mit Pega Marketing entwickelte British Gas ein Stufenkonzept zur Transformation seiner isolierten Entscheidungsumgebung in eine einheitliche Plattform für kontextbezogenen, kanalübergreifenden Kundendialog.
Innerhalb von fünf Monaten nach Projektstart konnte British Gas die Cloud-basierte Messaging-Lösung sowie die Cloud-Infrastruktur für die Phasen 2 und 3 einsetzen.
Die Berichtsfunktionen aus Phase 1 liefern jetzt Daten zu den Ergebnissen aller Verkaufs-, Cross- und Up-Selling-Dialoge.
85 % weniger Verzögerung bei Datenübertragung

20 % mehr Kundengewinnung in den ersten drei Monaten

Einsparungen von mehreren Millionen Pfund durch neue Technologie
Die neu konzipierte Plattform bietet British Gas einen strategischen Zwei-Wege-Kanal für intelligente Kundendialoge, um die Kunden zu binden.
Move from Push Marketing to Customer Conversations British Gas had historically used a product ladder marketing strategy, executed through push communications. While channels and technologies operated in silos, the utility envisioned engaging customers in relevant, timely conversations and building lasting relationships.
British Gas realized that reengineering its customer decisioning platform would unlock key improvements for customers and create more value from the company's significant data assets.
The envisioned real-time customer decision environment would host inbound and outbound channels on a single platform. "Product push" would be replaced by customer conversations, supporting customer experience, levels of recognition, and personalization. With daily data updates, the company believed, latency for outbound campaigns would be reduced by 95%.
Using Pega Marketing, British Gas mapped out the following phased approach to transform its siloed customer decisioning 
environment to a unified platform for contextual, multi-channel messaging:
Phase 1: Re-platform inbound channels.
Phase 2: Integrate inbound and outbound channels.
Phase 3: Migrate digital channels to real-time.
Phase 4: Migrate remaining channels to real-time.
Within five months of initiating the project, British Gas had deployed the cloud-based messaging solution and the cloud infrastructure for Phases 2 and 3. It used Pega's Visual Business Director to create a customized training module capable of multiple simulations of its 10 million customers. Phase 1 reporting features now provide data on the outcomes of all sell, cross-sell, and upsell communications. Phases 2 through 4 will introduce contextual digital messaging across key channels, providing 12,000 field engineers with real-time access to all that data. 
Taking a business-driven approach enabled the utility to initiate and scale up Phase 1 of the system quickly, with minimal IT involvement.
This generated significant cost savings, enabled business self-sufficiency, and reduced data latency 85%, from four days to one.
Overall, the increasingly unified business processes, technology, and customer experience has created a powerful competitive tool. The Phase 1 solution can generate up to 10 million billing names and service addresses (BNA) within a three-hour window.
It delivers similar volume and throughput on service level agreements (SLA) in simulations. In the Phase 1 outreach, approximately 20 million combined current and prospective customers received personalized contact.
One unanticipated (but welcome) bonus: The company saw a 20% increase in its offer conversion rate. The reengineered platform will offer the utility a strategic, two-way channel for intelligent customer conversations and engagement.